SAPHiR (under construction)
Six Anvil Press for High pressure Radiography and diffraction
The instrument provides extreme pressure and temperature environments for time-of-flight neutron diffraction and neutron radiography of polycrystalline and liquid samples. The instrument shares a thermal neutron beamline (wavelength range 1-2.4 Å) with the upstream instrument POWTEX. The centrepiece is a six-ram multianvil press that is placed on a positioning and rotation table for sample adjustment, and surrounded by detectors for neutron diffraction and radiography. The six independently adjustable rams provide a combined pressing force of up to 23.5 MN (2400 tons) that is transferred via a set of smaller second stage anvils to a cubic sample assembly. A ca. 20 mm3 sample capsule can be subjected to P and T conditions of up to 15 GPa (150 kbar) and > 2000°C with the aim of increasing the pressure to >20 GPa. Aided by an anvil positioning and advancing system with a precision in the sub-micron range, samples can be deformed at strain rates varying from ca. 10-3 to 10-7 s-1 for in situ stress and strain measurements. An elliptical neutron guide with a variable supermirror coating of m = 1.5-4 will guide and focus the neutron beam between POWTEX and the press due to the sample cross-section of 3×3 mm. For radiography part of the guide can be exchanged by an absorbing end-piece; combined with different pinhole widths L/D ratios larger than 500 are attainable at reasonable neutron fluxes so that a resolution better than 100 μm can be achieved.
Typical Applications
Radiographic applications:
Critical behaviour and miscibility of fluid-silicate melt and melt-melt systems
Melt/fluid distribution in crystalline silicate systems.
Falling sphere viscosimetry
Sintering kinetics
TOF
neutron diffraction:
Crystal structure and stability of water bearing high pressure phases
Phase diagrams and transformation kinetics of light materials
Sintering kinetics
Equations of state at extreme conditions
Structure of silicate melts
Cathion ordering
Magnetic ordering
Rheological flow laws of high-pressure materials
Elastic properties of materials at high pressure and temperature
Sample Environment
10/7 cubic multianvil setup: 10-12 mm diameter cubic sample assemblies with dewatered pyrophyllite pressure medium compressed by 7 mm truncation Ni-bound tungsten carbide anvils
Internal platinum or rhenium foil furnace (up to > 2000°C)
Cylindrical Pt or Re sample capsules for solid (polycrystalline) or liquid/molten samples with a typical diameter and height of 2-4 mm (ca. 20 mm3 sample volume)
Sample adjustment: ±10 cm in x-y-z direction and ±15° rotation of the press relative to the beam on a positioning table.
1.5-3 mm wide anvil gaps for entering and escaping neutrons at low and high 2 Θ angles and at 90°.
Technical Data
Neutron beam and guide
SR5 (NL-Halle Ost) thermal neutrons downstream from

POWTEX

.

TOF

Neutron wavelength range: 1-2.4 Å.
Elliptical neutron guide, length 10 m, supermirror coating m = 1.5 – 4
Entering and exit width ca. 7 mm
Chopper
Puls chopper frequency (

POWTEX

):
200 s-1
Press chopper frequency:
100 s-1
Chopper disc diameter:
750 mm
Pulse width:
10 μs
Collimation and flux (numerical modelling with VITESS)
TOF

diffraction (100 s-1 chopper frequency): ~107 n s-1cm-1 on a 3×3 mm sample.
Radiography (continuous beam): ~5×108 n s-1cm-2 (L/D = 250), ~4×107 n s-1cm-2 (L/D = 500)
TOF Detectors (current planning)
3He 8 mm tubes at 2 Θ ~90° and ~10-35°
Scintillator banks at large 2 Θ angles 135-170°
Angular range of detector banks (2 Θ): ~10-35°, ~85-95°, and ~135-170°, Q ≈ <1-10 Å-1
Instrument Scientists
Prof. Dr. Hans Keppler (project leader)
Phone: +49 (0)921 5537-44
E-Mail: hans.keppler@uni-bayreuth.de
Dr. Nicolas Walte (instrument scientist)
Phone: +49 (0)89 289-11772
E-Mail: nicolas.walte@frm2.tum.de
Operated by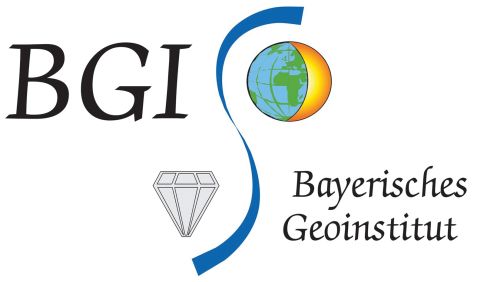 Funding
Publications
Find the latest publications regarding SAPHiR in our publication database iMPULSE:
Instrument control
Gallery

SAPHiR

SAPHiR