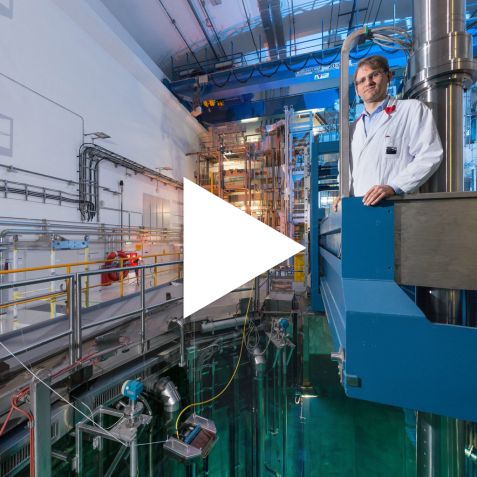 Interactive Panorama of the reactor hall, the neutron guide hall west and the experimental hall of the FRM II. © FRM II / TUM
Visitors are very welcome at the FRM II. For school classes and groups of students, we organise special guided tours. Please register early by phone or email.
Please note: As a nuclear facility, we have some special regulations for access.
Our conditions:

minimum age: 18 years (pupils and students from 16 years on)
valid identity card or passport (residence title or driver's licence are not accepted!)
up to 18 persons (exceptions for school classes possible)
no access for pregnant or breast feeding women
cameras or mobile phones are not allowed
unfortunately we can not provide a wheelchair access