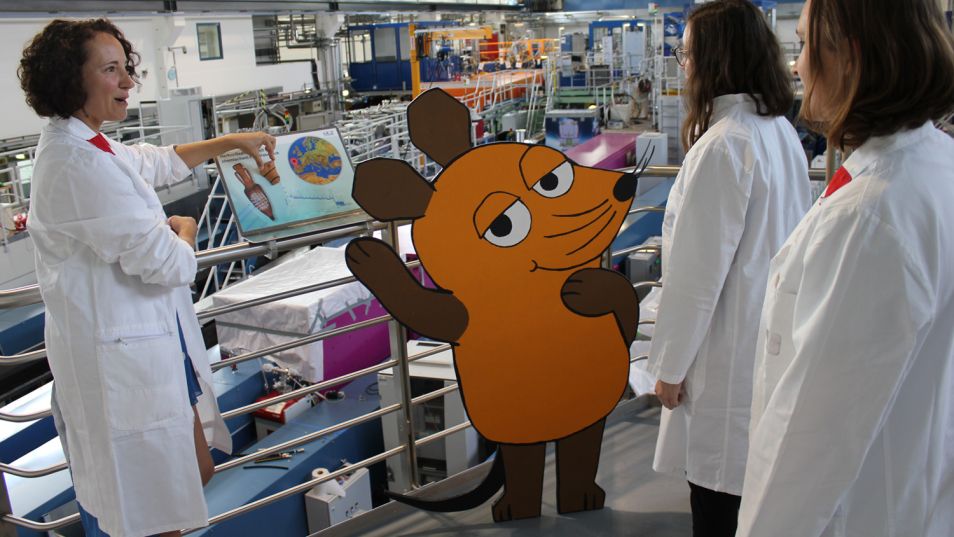 Die Maus in the Neutron Guide Hall
Become a scientist in a large-scale research facility!
You want to discover the unknown and solve exciting puzzles? Together we will explore these questions:
- What are neutrons?
- What does a crystal have to do with a rainbow?
- How do neutrons help research new corona vaccines or drugs?
- Can you eat nitrogen?
In the special children's tour we will have a closer look at the neutron source and some experiments!
Here you can go directly to the registration
MEETING POINT : Gatehouse of the Research Neutron Source Heinz Maier-Leibnitz (FRM II), Lichtenbergstr. 1, 85748 Garching, Germany
The mouse is looking forward to meeting you!
…and if you can't wait: here you can find impressions and photos from last year…
In this movie you can see what you can expect at the Mouse Day at FRM II!
Adults (18 years and older) can "sign up" for tours of the research reactor:https://indico.frm2.tum.de/e/Maustag-TdoTuer2023
More information can be found here