Module Submit Exp. Report
This report has to be submitted after each experiment carried out at any MLZ instrument.
Please submit it two months after the end of your experiment at the latest.
First give the number of the proposal you like to submit the report for. The button add prepares a new entry and you get a screen like this: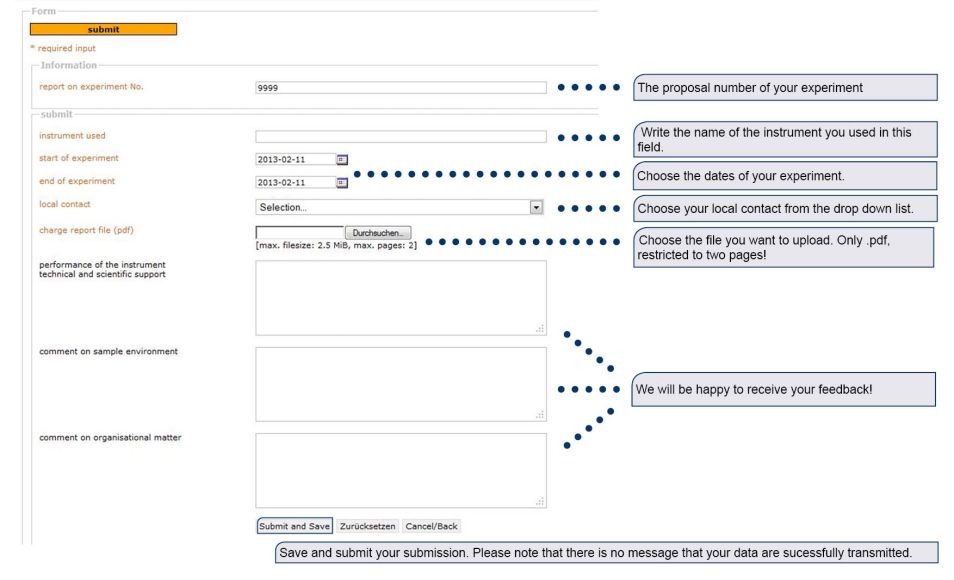 Further questions? Just contact the User Office!
Dr. Ina Lommatzsch
Phone +49 (0)89 289-10794
Ramona Bucher
Phone +49 (0)89 289-11751
Furkan Erdem
Phone +49 (0)89 289-10718
Register or login at the User Office online system