Module Proposal
You submit your proposals via this module.
There is the possibility to edit until the next deadline.
First choose a non-ambigious and meaningful shortname. It will be used for internal processing.
The button add prepares a new entry and you get a screen like this:
Two tips from the User Office
First, regarding the Proposal Team:

Second, regarding the Security aspects: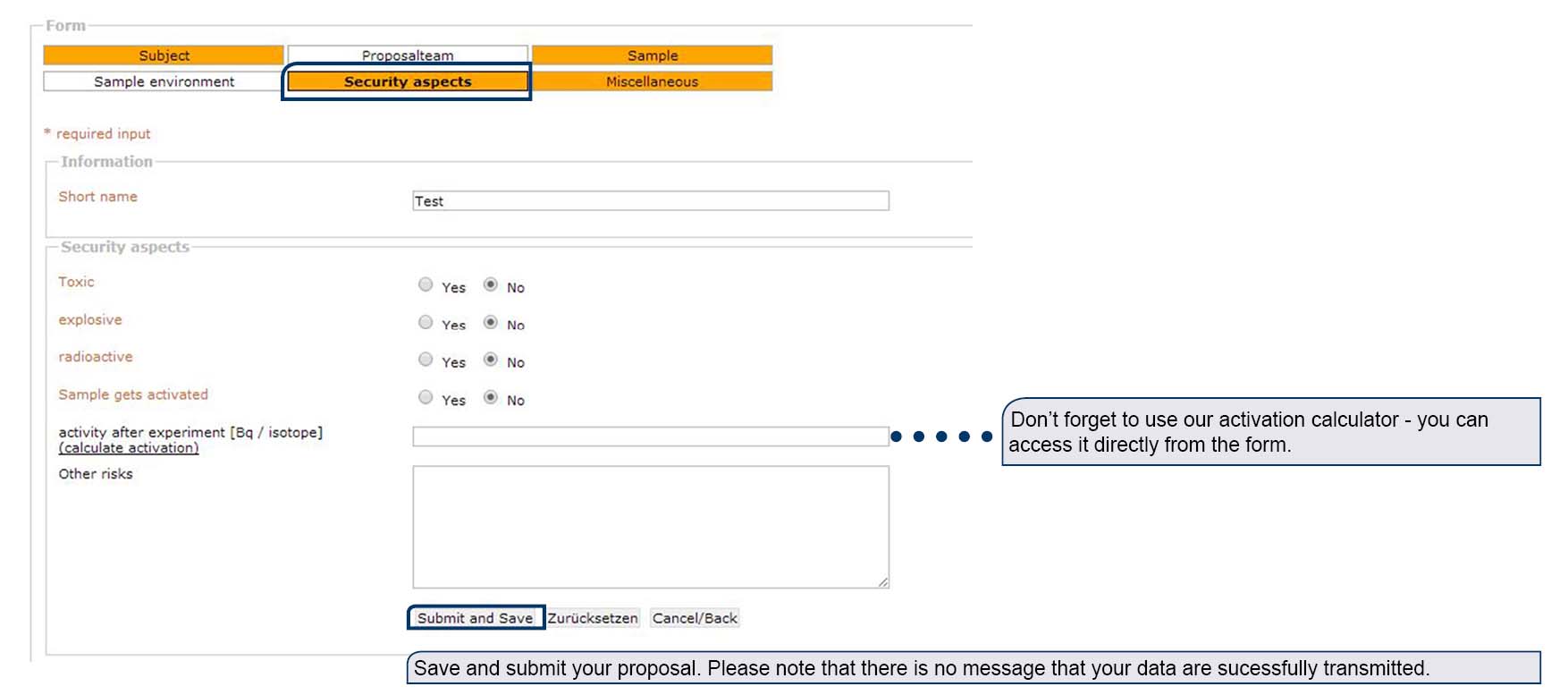 Further questions? Just contact the User Office!
Dr. Ina Lommatzsch
Phone: +49 (0)89 289-10794
Ramona Bucher
Phone: +49 (0)89 289-11751
Register or login at the User Office online system