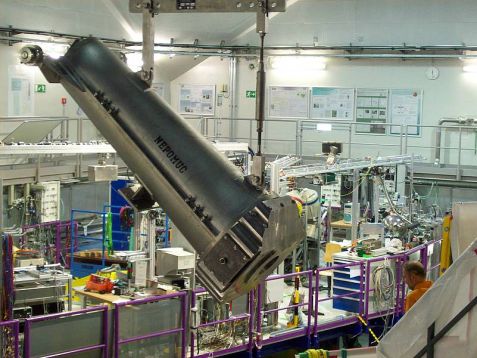 The change was necessary because the cadmium in the beam tube was depleted. In the new beam tube, isotope clean cadmium is used, which has a longer life time.
In order to change the beam tube, its inner parts had to be removed and the moderator tank of the FRM II had to be dried. Using a special changing device with an adjusted shielding, the 3 m long beam tube was pulled. As a next step, the FRM II staff successfully mounted the three new nested tubes of the positron source.
The intensity of the positron source at the FRM II will stay the highest worldwide even after having changed the beam tube. The brilliance of the positron beam has been raised with the new tube, says instrument responsible, Dr. Christoph Hugenschmidt. The cadmium in the beam tube will suffice for experiments using positrons for the next 25 years.