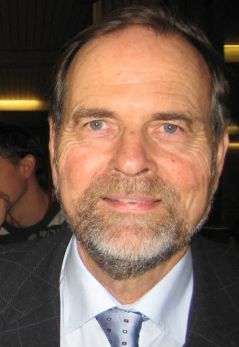 Shocked and deeply saddened we have been informed about the passing of Prof. Dr. Klaus Schreckenbach. He suddenly died on September 13th, 2013, being on vacation.
Klaus Schreckenbach played a decisive role in the construction and commissioning of the FRM II and acted as technical director of the Forschungs-Neutronenquelle Heinz Maier-Leibnitz from 1999 to 2005. The implementation and successful completion of the complicated commissioning phase of the FRM II were achieved thanks to his outstanding engagement. The board of directors together with all staff members appreciate his enormous work. We will commemorate Klaus Schreckenbach as caring and energetic director. Our sincere condolences go to his wife and two children.
Klaus Schreckenbach's particular passion was the construction of the world's most intense positron source NEPOMUC at the FRM II. He was known as spiritual father of reactor based positron sources. After his retirement as technical director of the FRM II he continued his research with positrons and neutrons. Up to now he was still strongly engaged at the FRM II.
Klaus Schreckenbach was born in 1943 in West Prussia, but he moved to the Munich area already as a child together with his family. He has studied physics at the Technische Universität München where he obtained his habilitation in 1985 on nuclear and particle physics. After several years of research at the ILL, he took over a professor ship at the TUM and the position as technical director of the FRM ("atomic egg") in 1991. As expedition leader on tours in the Andes and the Himalayas he gained strong competences to master difficult situations.