Dinosaur eggs, shattered tissues and Nitrogen ice-cream
My day at the neutron source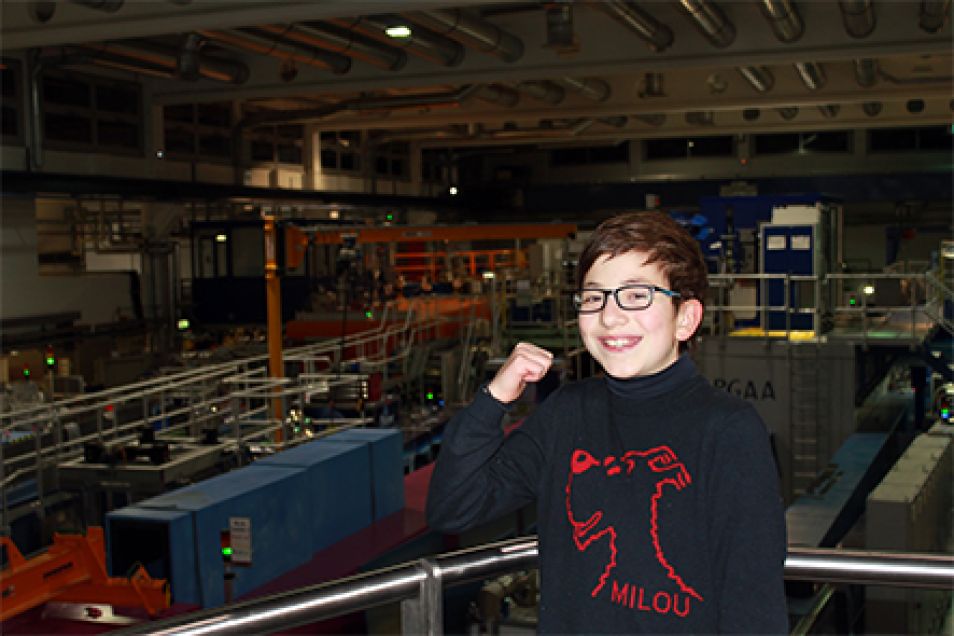 Keti-Danai Mantzaridou was excited about the kids-tour. © MLZ/TUM
"Do you want to do a guided tour through the neutron source in Garching?" My older brother asked me this question on a Saturday evening in October. It had to be something really cool I figured because he seemed very excited about it. Fortunately, I listened. It was indeed really cool, not only because of the nitrogen ice-cream at the end. But I am getting ahead of myself. Let's start at the beginning.
My name is Keti-Danai and I am eleven years old. My older brother is studying physics in Garching and he always wanted to take me there and show me around. The open day of the Technical University Munich was the perfect opportunity for that. Especially nice was the fact, that for the first time there were children like me allowed in the research facility for a guided tour. This was a chance I could not miss and on the 13th of October at 11:30 I waited with a bunch of other children in front of the entrance for the tour to start. We entered through one of the security doors and I must admit that it was an exciting feeling to be on the other side of the barbed wire fence.
We went into a room, where we learned many things about atoms and neutrons. We could build our own atoms with magnets and choose our favorite ones. Mine is of course helium because it lets balloons fly and makes your voice sound funny. Then we watched a little movie about how to look inside dinosaur eggs without cracking them open with the help of neutrons. It would be pretty nice to do the same thing with my brother's stuff.
The tour continued, and everyone got a laboratory coat. We stood by the visitors' window almost like the real scientists and were able to look into the neutron guide hall. It seemed to be very complicated, just like our next stop, the reactor headquarters, where the scientists control the reactor. If the effort is so high, I will have to reconsider scanning my brother's stuff this way.
Our next stop was another big hall, where we were shown some fascinating experiments by two students. They were mainly about liquid Nitrogen. We put our own safety glasses on and watched as an apple shattered into many pieces after taking a bath in nitrogen. The same happened to a wet tissue but the dry one was spared from this fate. Do you know why? It is because of the water in the wet one, which freezes to ice and can be shattered afterwards. In the dry one there is no water to freeze, so it cannot break. We were able to ask this and many other questions during a question time. While we asked our questions, one of the students prepared the tour's highlight: He mixed all the ingredients for a berry ice and spilled the liquid Nitrogen over it. The ice-cream was finished, and it was delicious!
The tour ended after that and we all left the area through the security gate. With our bellies full of ice-cream, we continued our visit at the open day. But what about You? Do You, dear reader, want to do a guided tour through the neutron source? And don't worry if you are not a child anymore. The grown up tours seem to be pretty cool as well. At least that's what my brother told me very excited.

Picture on the left: We were very excited on our way to the reactor building about what was waiting for us. © MLZ / TUM Picture on the right: It is not very easy to build atoms out of magnets. But surely easier than hitting them with neutrons. © MLZ / TUM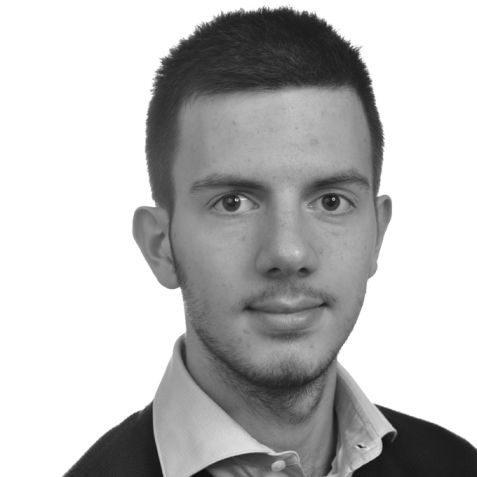 © HEIDI-FOTO
Georgios Mantzaridis
Press & Public Relations
FRM II