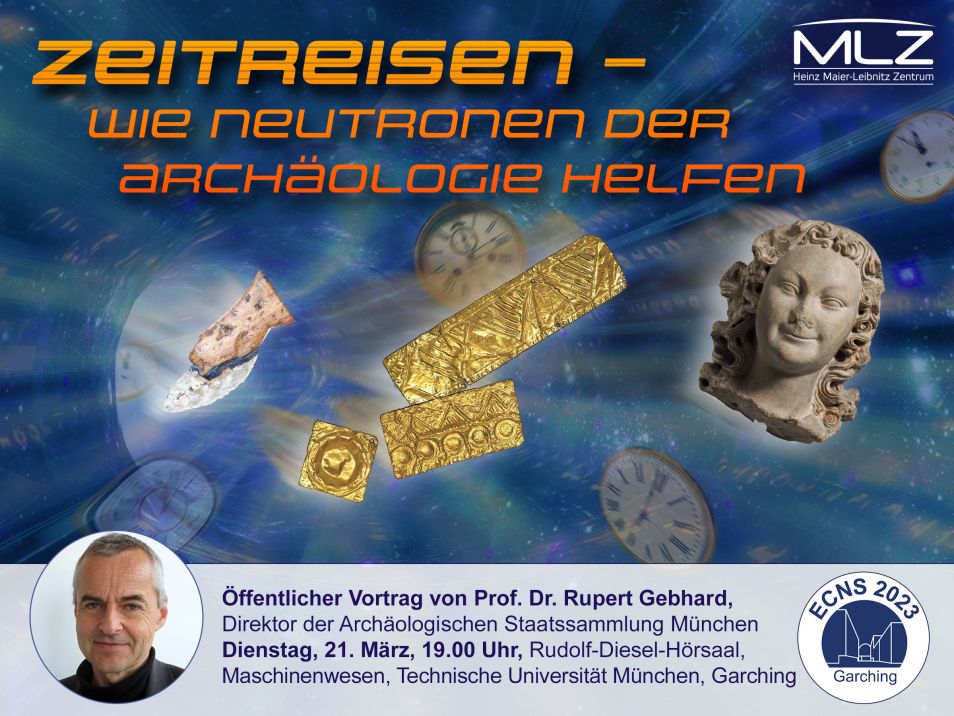 Rupert Gebhard Vortrag
Where does the head of a smiling angel in the Metropolitan Museum come from, was the gold of Bernstorf made in the Bronze Age, or how did Stone Age people make knives? These are questions that Professor Rupert Gebhard will shed light on with the help of neutrons. In his public lecture on Tuesday, March 21, at 7 p.m., the head of the Munich State Archaeological Collection will take the audience in the Rudolf Diesel Lecture Hall of Mechanical Engineering (MW 2001) on the Garching campus on an exciting journey through time from the present day to the time of the Celts to Stone Age people and explain how neutrons provide archaeologists with non-destructive information about their finds. Admission is free.
The popular science lecture in German takes place as part of the European Conference on Neutron Scattering (#ECNS2023), organized by the Heinz Maier-Leibnitz Zentrum in Garching from March 20-23. More than 500 international researchers will exchange information on current scientific results and methods in neutron research.