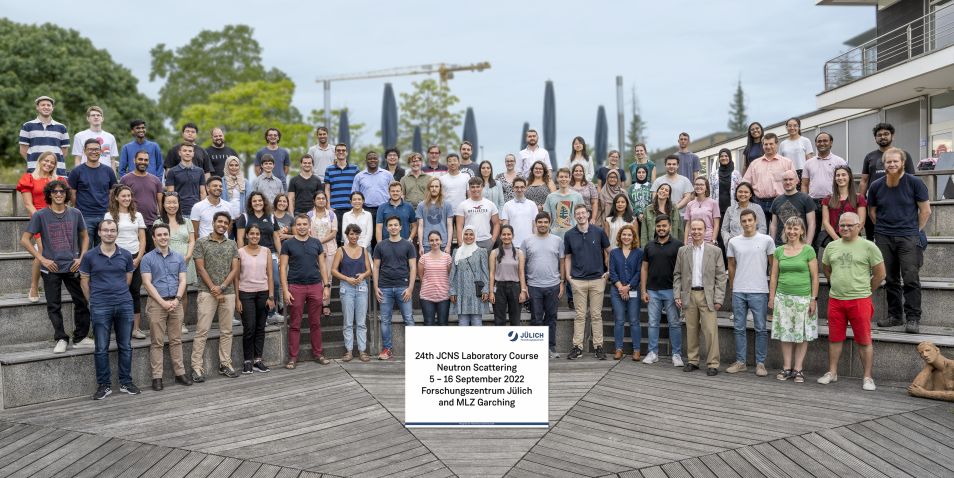 25th JCNS Laboratory Course - Neutron Scattering 2023
The Jülich Center of Neutron Science (JCNS), in collaboration with RWTH Aachen University, is organizing the 25th Neutron Scattering Laboratory Course, which will be held in Jülich and Garching/Munich, Germany, from September 4 to 15, 2023.
The course will consist of one week of lectures with exercises and one
week of experiments. The lectures will take place at the Forschungszentrum Jülich and the experiments at the Heinz Maier-Leibnitz Zentrum in Garching.
It is the aim of the course to give a realistic insight into the experimental technique and its scientific power.
Students of physics, chemistry, materials science and biosciences are
invited to apply for participation! Deadline for application is May 21, 2023.
For further information and to apply for participation please visit: www.neutronlab.de