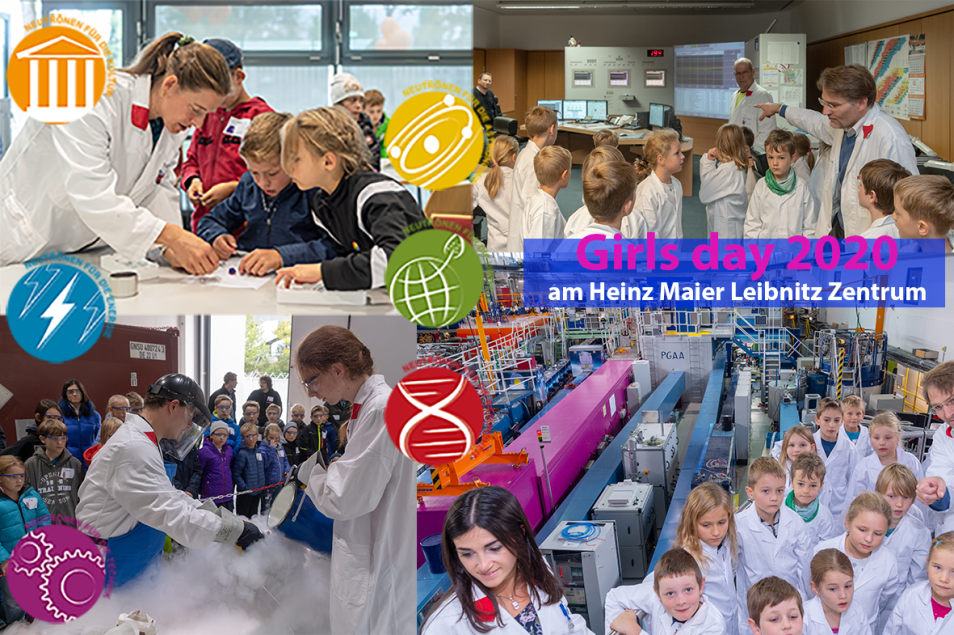 Girls Day 2020
Discover the world of science!
Scientists want to discover the unknown and solve puzzles. To better understand the universe, the earth, nature and life, scientists invent great experiments in their laboratories and unravel many puzzles from astronomy, environment, materials science, energy, health and cultural heritage.
Especially with neutrons we can conduct experiments, i.e. analyse and observe materials without damaging the samples under investigation.
In the special guided tour for girls we take a closer look at the research reactor, the control center and some instruments!
Due to the novel coronavirus (SARS-CoV-2; previously 2019-nCoV) and the associated respiratory disease COVID-19, all events at the TU Munich are cancelled until 19.4.2020.
The Girl's Day at the research reactor (FRM II) on 26.03.2020 will therefore not take place!